My previous blog described my first encounter with Jordan and I figure I should update on current JK news as well
So It's no news that all of #ddubgirlsgonewild have been crazy busy lately but I managed to get in a few "get me?" requests to JK last Tuesday in between juggling a sick baby, chasing the school bus, ballet, work, college, cooking and all the wonders of being a mother of 2
I was giving my son a bath when I get this email:

Needless to say my BlackBerry almost went for a swim
I was super ecstatic!! I was so excited for the follow that I didn't realize I got this as well…

Tuesday also happened to be the day that the stingy shirts went on sale… so I kept checking JK's tweets religiously waiting for the go signal to jump
As soon as he tweeted that the shirts were on sale I jumped over to JK.com and the black and grey ones were already sold out in a matter of minutes. I did manage to snag a blue one and then I received an error message :/ So i immediately went through the process again… come to find out I bought two identical blue shirts. Oh well… two shirts are better than no shirts. It came it in the mail yesterday
WOOOO! And despite all the BH bitching about plus sizes (which I usually wear). The 'large' fit amazing and it is the comfiest thing ever… I may never take it off
i can't wait to get a grey one and a black one… #speakingofpsycho lol.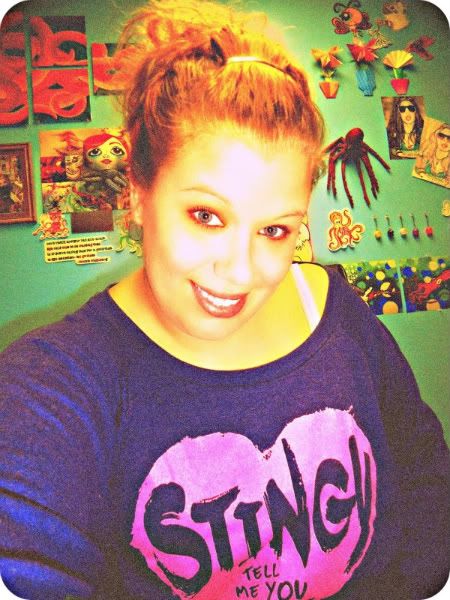 So all in all… out of all the guys i seem to have the best luck with JK… I can't wait to get my hands on some tickets to a solo show. Until the next adventure… #igotthis